Online dating opens up a world of possibilities because it lets you connect with countless people from anywhere around the world. An attractive photo with an interesting profile can instantly get your attention and cause you to hit that 'like' button.
And so the conversation begins, basic information shared or perhaps filtered to some degree, with both parties hoping to find a good fit with each other. But somehow, somewhere along the way he unfortunately makes a slip, fumbles with his words, or bores you with his stories. Turned off, you think it's not worth continuing anymore and so you simply quit responding to his messages and calls. And while some tell-tale signs are good enough reasons for you to know things aren't going to work, there are things that are worth giving a few more chances. Perhaps that person was just too overwhelmed or excited that he did not exactly impress you with his not-so-smooth moves – a flat disappointment. Give him a bit more chance to show you the real him you could actually like, despite the awkward faux pas he unwittingly put across the first time you two chatted (some guys are slow, slow-paced and are not exactly socially skilled!).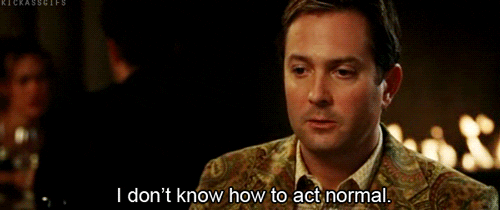 He could turn out to be funny though he sounded boring at first. Or he could actually be smart even when he did not seem like one with his overly misspelled or mispronounced words during your talks. A seeming incompatibility at first might actually be just a match waiting to happen. So just let things flow. He could just be trying to find his footing first, getting the hang of things especially if he's a newbie in the world of online dating. The same can be applied to offline dating. There are things that take some time to bloom. But when they do, you'll be in for sweet surprises!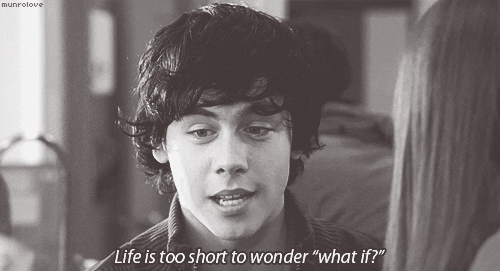 People say that you get to know the right one for you if you feel some kind of spark at first encounter. But sometimes, the flicker is faint at first you barely notice it, or there's no sign of it at all. But just let things be and who knows, some gentle warmth might develop in time, leading you to the kind of relationship you always wanted to have. And then you'll look back and say, "Who would have thought?" A question that's a lot better than the sorry "What if?"
Comments? Share it with us! We'd be happy to hear from you. While you're at it, have fun!